Hot Tub Accessories Canada
Popular hot tub accessories include spa steps, hot tub cover lifters, hot tub fragrances and safety rails.
LED lights are also a popular and fairly easy retrofit.
Hot tub spa accessories also make great gifts for the hot tub owner and enthusiast.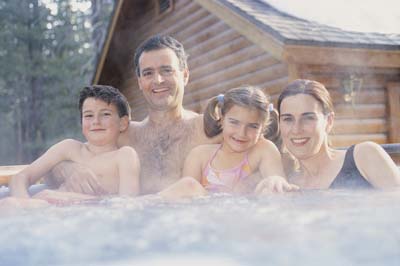 Spa fragrances are available in single serving scent pouches or in the larger liquid scent bottles that are made especially for hot tubs.

A floating am/fm duck radio or chemical feeder can complete the experience.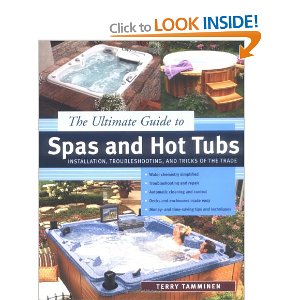 Get The Ultimate Guide to Spas and Hot Tubs: Troubleshooting and Tricks of the Trade Here
Finally the granddaddy of all hot tub accessories is the Canadian winter cover, a hard cover at least 4 inches thick that keeps the warm air in when the spa is not in use.

Enjoy your hot tub year round with the perfect spa accessories. 
You can source some of these spa accessories in Canada online at Canada's TheHotTubSuperstore.com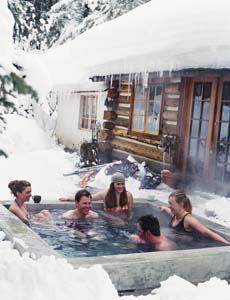 Popular Hot Tub Accessories
Counterweight spa pillows are available that simply hang over any side of the spa. Floating game boards, floating drink trays, floating cards and other hot tub toys are available as gifts. LED light bulbs are also a nice accessory that can help create ambience.
For safety, a spa handrail makes getting into and out of the spa easier and attaches directly to the spa cabinet for maximum safety. Hot tub spa steps are also a necessary item for safe entry and exit.
There are hot tub towel warmers to provide a warm towel after your tubbing. Other popular gifts include shatterproof drinkware so there is no glass breakage in or near the spa.   Add dishwasher safe plastic cups or glasses for a complete outdoor serving set.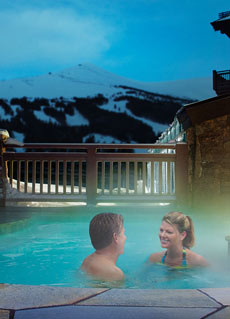 Spa Filters and Spa Cleaners are a regular staple with hot tub owners and also make great gifts as they are useful and needed regularly. When ordering a spa filter, be sure to get the replacement number off of the plastic end cap of the filter such as C-4950 or other number.
Alternatively, the filter can be measured in length, width and outer diameter as well as the hole diameter in the middle. Make note of any straps or other uncommon attributes of the filter.
Sometimes it is easy just to ask the hot tub owner - what type of filter does your hot tub use? If they don't know it, you may help them discover the actual Pleatco or other reference part number with which replacement filters can easily be obtained online.
A nice filter cleaner is called the Filter Flosser and it attaches to a garden hose for a wide spray to clean between the filter pleats easier. This one is made of metal, so it is sturdy.