Hot Tub Filters
Many hot tub owners know their spa has a filter, but sometimes neglect this important spa component. In order for a paper cartridge filter to do a good job keeping impurities out of the water, it needs to be cleaned regularly.
Spa filters with clogged pores can also cause flow issues and increase heating costs. Over time the hot tub filters can start to break or the caps can crack. It is certainly time for a replacement if the filter no longer reacts to regular cleanings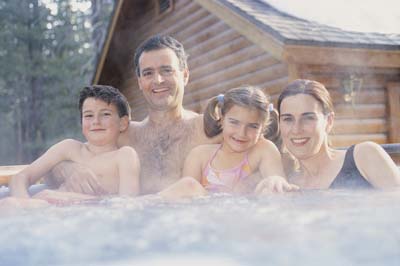 Hot tub filters are exchanged every year to year and half depending on frequency of use of the spa. Some spas contain multiple filters, while others employ a single cartridge filter.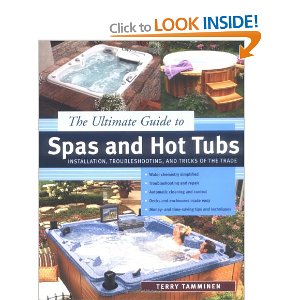 Get The Ultimate Guide to Spas and Hot Tubs: Troubleshooting and Tricks of the Trade Here
Finally the granddaddy of all hot tub accessories is the Canadian winter cover, a hard cover at least 4 inches thick that keeps the warm air in when the spa is not in use.

Enjoy your hot tub throughout the winter with a brand new hot tub filter that will tend to keep the spa water pure.
You can source hot tub filters in Canada online at SpaFilters.ca or find them online at: Spa Filter Canada
.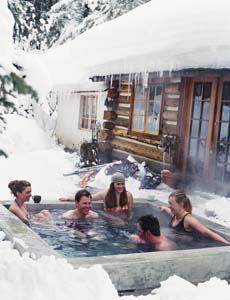 Spa Filter Brands
Some of the most popular filter manufacturers include Unicel, Pleatco, Filbur, Master Deluxe, Outpost Filters and other OEM producers.

There are a wide variety of hot tub filter styles and types. First make sure the measurements correspond to the replacement filter you are buying.
Measuring the existing filter height, width and also the inner hole diameter as well as taking note of any obstructions such as cords mounted to the end caps or irregularly shaped end caps will help find the best replacement filter.
Many times the Unicel reference number or Pleatco reference number will be engraved in the endcap making the sourcing of replacement filters a snap.
Unlike the myth that you need to source your hot tub replacement filter from your spa dealer or manufacturer, filters are manufactured by third party suppliers so buying a filter online is a convenient way to obtain replacement cartridge filters.
Sometimes it is more economical to buy two or more filters at once to save on shipping. Spa Filters Canada offers bulk savings on spa filter cartridges.
The filter endcaps are sometimes open where the center hole is visible, or closed. Some have string handles and others have a handle end. Some filters have a fitting or are threaded to the pipework while others just slip into place. Knowing your filter dimensions, Unicel or Pleatco reference number and the way the end caps look will make replacement easy.
If one end has threads on it, it can be an mpt type connection (male pipe thread) or an SAE type connection (larger threads).
Still not convinced you need to replace your hot tub filter every year? Read this: Why I should replace my hot tub filter every year.
Consider filters that use quality media. Filter media is the polyester or paper material used as the actual filtration device. Sometimes the media is Microban, which is an anti-bacterial agent and the pleats are blue. The square footage of a hot tub filter refers to the amount of media folded up into pleats. A 25 sq.ft. filter may look exactly the same as a 50 sq.ft. filter, but the latter will have twice as many pleats or twice as much filter media and do a better job of filtering the water.