Spa Parts Canada
Find the hot tub parts you need in Canada fast and at the best prices online.
Common Spa Parts List
Spa jets
Heaters
Blowers
Ozonators
Plumbing Parts
Spa Parts by Parts Manufacturer
Find Spa Parts by Hot Tub Brand
Arctic Spas parts
Bullfrog Spa parts
Catalina spa parts
Coast Spas parts
Coleman parts
Dimension One hot tub parts
Dynasty parts
Great Lakes parts
Hot Springs hot tub parts
Hydropool Canada parts
Jacuzzi hot tub parts
LA Spa parts
Sundance hot tub parts
Find parts for your other brand spas in Canada here.
Spa Parts include heaters, heater elements, pumps, blowers, ozonators, spa packs, circuit boards, jets and other componenets.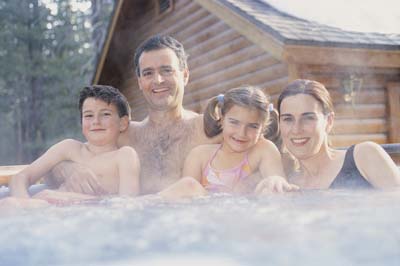 Hot tubs use many components each of which has the potential to fail. Good hot tub manufacturers make their equipment accessible and easier to replace.
Equipment doors in the cabinets lead to pumps and spa control pack. Hot tub parts can be found online at deep discounts from one of the biggest hot tub distributors in North America. Tap into this stock at Canada's TheHotTubSuperstore.com.
When in doubt, a local hot tub technician can help.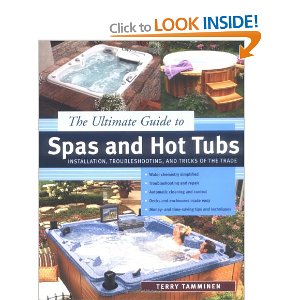 Get The Ultimate Guide to Spas and Hot Tubs: Troubleshooting and Tricks of the Trade Here
Discount hot tub heaters and hot tub pumps are sometimes available online with free shipping.

Enjoy your hot tub and keep it running with any spa parts you need by sourcing them online.
You can source spa parts in Canada online at Canada's TheHotTubSuperstore.com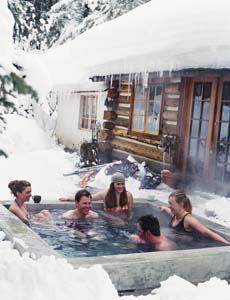 Spa Parts Canada
Hot tub repair usually consists of isolating the problem and replacing the problem component. Many repairs involving electrical work should be left to professionals. Anyone not comfortable working in an environment that combines electricity and water should seek assistance when repairing as spa just as they would if another appliance in the home were to fail.
That being said, hot tub repair is not too difficult if the repair approach is to narrow down the problem component and swap out the bad part.
Learn more about hot tub troubleshooting here.
Spa parts are available online for almost any spa manufacturer including those that went out of business. Hard to find Pacific Spas parts, Hydro Spa, Infinity, Aber and other brand names are stocked in a very large Mississauga, Ontario Canada warehouse and ready for immediate shipment. Order those online at Canada's TheHotTubsuperstore.com or from a local spa tech if you are uncomfortable doing your own service.
Troubleshooting the problem correctly is key to making sure the problem component has been identified.
For example if the main breaker keeps tripping when the heater and filter cycle come on, it does not necessarily mean that the heater or even the spa pump is the problem. Perhaps an ozonator may have a short and happens to come on the same time as the filter cycle. This can also apply to a blower that has a short circuit and throws the house breaker at the beginning of a filter cycle because that blower is programmed to come on at the beginning of the filter cycle to clean out the plumbing.
So it is important that the component is correctly identified that needs replacing. Then it is a matter of matching specifications when sourcing a suitable replacement part online. Most any spa part is available online. Sometimes manufacturers hide a component behind a brand name or a trademarked name, but the part is usually generically available, sometimes even by the same part manufacturer.
Many spas allow access to the hot tut parts used in the manufacturing of the spa. In the old days, some manufacturers sprayed the cabinet full of foam making repair difficult.
Pictures of early repairs involved tipping the spa up on it's side and scraping out bags of foam to locate a potential problem. This was not a pretty sight for the hot tub owner to witness and also usually resulted in a hefty repair bill.
Spa manufacturers that think about access to components and parts have happier customers who can arrange a quick repair if any problems should arise.
The spa business may have a consumer believe they must source replacement parts from the spa manufacturer. While this may apply to custom programmed circuit boards and other unique components, in general these parts can be found through a well stocked online store such as Canada's TheHotTubSuperstore.com