Hot Tub Repair Canada
Get your spa working again and enjoy the evening!
Common Spa Repairs List
Spa jet replacement
Heater replacement
Leak Fix and Plumbing Repairs
Blower Replacement
Ozonator Installation
Filter Replacement
Troubleshooting Tips
Balboa Troubleshooting
Gecko Troubleshooting
Startup Problems
After filling a spa when it has been sitting empty, it is important to assure no leaks have occured due to freezing pipes, rodents or other issues that can crop up to a spa that has been left standing for many months without water.
If the water is just being refilled, the most common error on refilling the spa may be an air pocket which can cause the pump not to correctly prime and no flow to occur on the main pump line.
This situation is best avoided by filling the hot tub from the filter canister rather than in the footwell of the spa.
As the water from the garden hose is injected straight into the main plumbing line via the filter canister, the chances of a trapped air pocket go down considerably.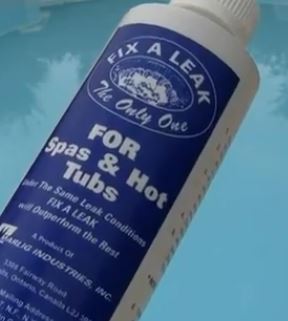 Fix-a-Leak
For small hot tub leaks, sometimes a bottle of Fix-a-Leak will do the trick. This liquid is just poured into the tub and anytime it comes in contact with air it will harden, so if the liquid finds its way to a joint or location in the hot tub plumbing that is exposed to air, it will settle in that spot and actually plug up the leak.
This liquid is especially handy for tubs that are fully foamed.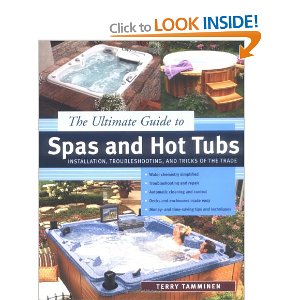 Get The Ultimate Guide to Spas and Hot Tubs: Troubleshooting and Tricks of the Trade Here
Discount hot tub heaters and hot tub pumps are sometimes available online with free shipping.

Enjoy your hot tub and keep it running with any spa parts you need by sourcing them online.
You can source spa parts in Canada online at Canada's TheHotTubSuperstore.com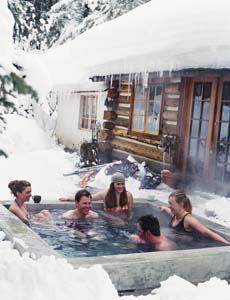 Spa Troubleshooting
Troubleshooting a hot tub problem involves isolating the problem first. The concept of upstream/downstream is used when trying to locate a problem component. As with any electrical appliance, repairs should only be attempted by those qualified to do so who also understand the risks working with electricity, motors and other equipment that can cause serious injury.
Do-it-yourselfers will appreciate not dealing with a fully foamed spa cabinet when attempting to undergo spa repairs. Most repair procedures involve finding the main spa power and shutting it off to avoid any power to the spa when working closely with spa components.
That being said, electrical work and repairs should be left to qualified persons, spa techs, electricians etc...