Sundance Spa Covers Canada
Sundance Altamar Covers
Sundance Aspen Covers
Sundance Bahia Spa Covers
Sundance Cabaret Covers
Sundance Capri Spa Covers
Sundance Maxxus Covers
Sundance Optima Covers
Sundance Aruba Covers
Sundance Austin Covers
Sundance Bali Spa Covers
Sundance Cameo Covers
Sundance
Marin Covers

Sundance Suntub Covers
Need a quality hard cover for your Sundance Spa?

Make sure you get the right hard cover and size for your particular Sundance spa model.
Sundance Spa Covers in Canada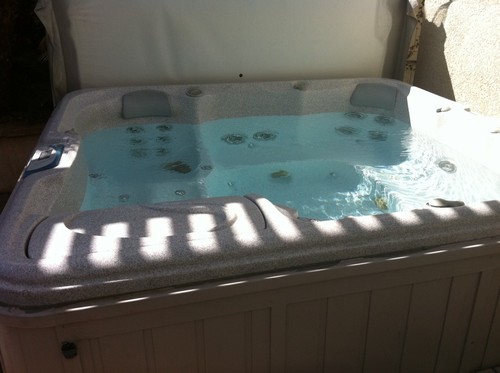 Altamar (also pop-up speaker version)
Aruba
Aspen
Austin
Bahia
Bali
Caberet
Calypso
Cameo (also pop-up speaker version)
Capri
Caprio
Casa Blanca
Cayman
Certa
Chelsee
Constance
Corum
Cyprus
Denali
Dover
Fiesta
Gemini
Hamilton
Hartford
Hawthorne
Hermosa
Liberty
Los Cabos
Luna (3 panel)Madison
Majesta (also pop-up speaker version)
Mardi Gras
Marin (also pop-up speaker version)
Maxxus (2 panel or 3 panel)
Montego


Get Discount spa covers online with free shipping at Canada's The Hot Tub Superstore.com.
Buy a Hot Tub Cover for your Sundance Spa
Spa covers in Canada should be thicker than the standard 2 or 3 inch covers in order to withstand the elements outdoors.
| | Sundance Spa Covers(Canada) |
| --- | --- |
| 4-3" Cover | Canada Sale Price $418 (List $549) |
| | Sundance Covers (U.S.) |
| 4-2" Cover | U.S. Sale Price $399 (List $499) |
Nova
Oasis
Olympia
Optima (also pop-up speaker version)
Palermo
Polo
Rio
Royale
Serenna
Silverado
Solo
Sonoma
Suntub (round or rectangular)
Supra or Supra Lounger
Tacoma
Tango
Telluride
Vail
Victoria
Sundance Spas are manufactured in California and enjoy worldwide distribution. Replacement spa covers referred to here do not have any logo or branding on the cover, leaving your backyard space an advertising-free zone!
Hot tub covers are typically manufactured by third party cover manufacturers, so there is little point in ordering a "factory cover", when the factory buys the cover from another manufacturer. Buy at a discount instead online and get free delivery on your replacement spa cover for Sundance Spas, Jacuzzi and other brand hot tubs.
Properly taken care of, a hot tub cover should last around 7 years. Avoid getting tears in the cover lining as that can create a waterlogged condition, requiring earlier replacment.
Sundance Spa Covers in Canada
Sundance Spa covers in Canada are available online with free delivery.
Get the right size cover to survive the Canadian winters and keep your spa insulated saving you money. One of the best ways to save energy costs with a hot tub is to get a thicker hard cover. Did we mention free delivery?